Softball New Brunswick Umpires - We Need You! / Arbitres de Softball Nouveau-Brunswick - Nous avons besoin de vous!
---
---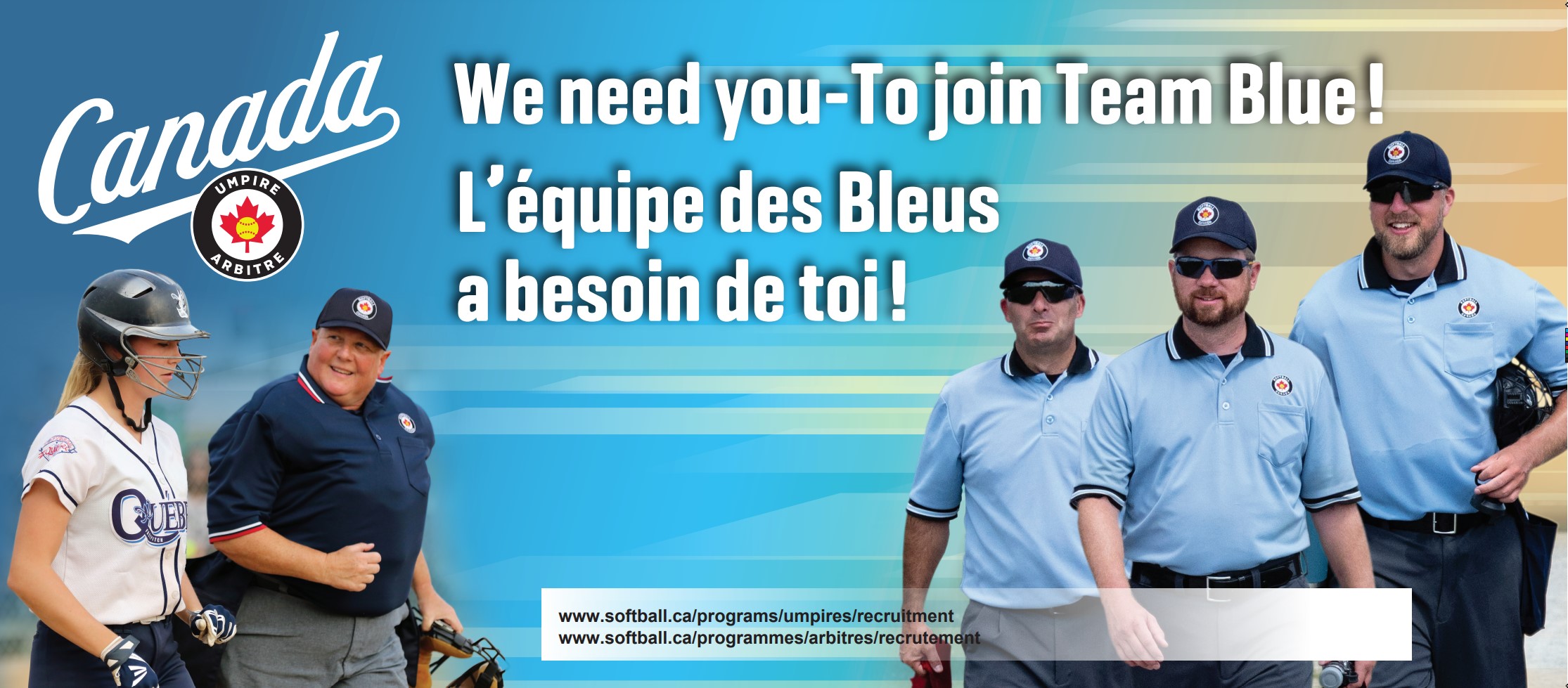 ---
Softball New Brunswick is looking for new individuals to come try officiating for the 2023 season. Individuals aged 13 and up are encouraged to contact us at executivedirector@softballnb.ca for more information.
Softball Nouveau-Brunswick est à la recherche de nouvelles personnes pour essayer d'arbitrer pour la saison 2023. Les personnes âgées de 13 ans et plus sont encouragées à nous contacter à executivedirector@softballnb.ca pour plus d'informations.