Scholarship / Bourse
---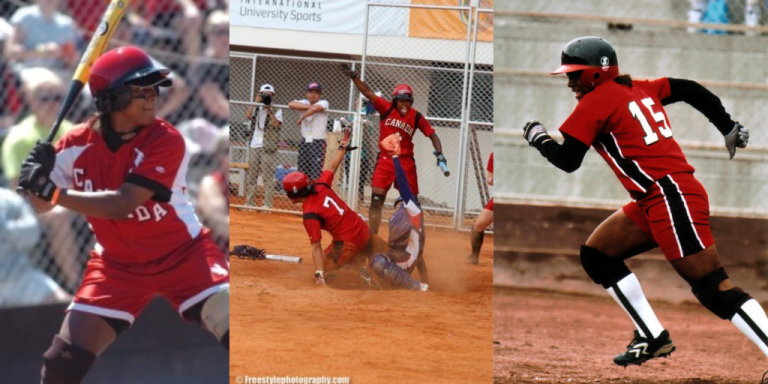 Softball New Brunswick is pleased to announce the Janiva Willis Scholarship Fund that will give $500 to two deserving softball player to assist with post-secondary education. Janiva was an extremely talented player from New Brunswick who went on to a distinguished NCAA softball career and played for Team Canada. She was particularly interested in helping to set up programs for youth through her non-profit foundation.
The award is administered by Softball New Brunswick. It is expected that the award winners will have exhibited leadership traits and skill in softball while giving back to the sport. The award will be presented at the Annual Awards Recognition Dinner held in the fall of each year.
To qualify for this award the applicants must be/have:
A member in good standing of Softball New Brunswick;
A resident of New Brunswick;
A graduating grade 12 student who plans to attend a recognized post-secondary education institute OR a student currently in attendance at a recognized Canadian post-secondary educational institution;
Completed application form;
At least ONE reference letter.
SCHOLARSHIP RECIPIENTS 2019
Jesse Williams
Alex Gauvin
SCHOLARSHIP RECIPIENTS 2020
Danielle Richard
Matt Whipple
SCHOLARSHIP RECIPIENTS 2021
Emily Dixon
Grace Davidson
SCHOLARSHIP RECIPIENTS 2022
Shane Huggard
Carly Muise
Application(s) for the Janiva Willis Scholarship Fund must be submitted by October 11th, 2023 and sent via email to the SNB office for review and selection by the Awards Committee which includes: SNB President, Vice President, Executive Director, Minor Female, Minor Male and Adult Coordinator.
If you are unable to submit your nomination via email, please print out the application form, complete the requirements, and mail to the SNB office:
Attention: Awards Committee
Softball New Brunswick Inc.
900 Hanwell Road, Suite 31
Fredericton, NB E3B 6A2
Janiva Willis Scholarship Application Form
Softball Nouveau-Brunswick est heureux d'annoncer le Fonds de bourses d'études Janiva Willis qui donnera 500 $ à deux joueurs de softball méritants pour les aider dans leurs études postsecondaires. Janiva était une joueuse extrêmement talentueuse du Nouveau-Brunswick qui a poursuivi une brillante carrière de softball dans la NCAA et a joué pour Équipe Canada. Elle était particulièrement intéressée à aider à mettre en place des programmes pour les jeunes par le biais de sa fondation à but non lucratif.
Le prix est administré par Softball Nouveau-Brunswick. On s'attend à ce que les lauréats aient démontré des traits de leadership et des compétences en softball tout en redonnant au sport. Le prix sera remis lors du dîner annuel de reconnaissance des prix qui aura lieu à l'automne de chaque année.
Pour être admissible à ce prix, les candidats doivent être/avoir :
Un membre en règle de Softball Nouveau-Brunswick;
Un résident du Nouveau-Brunswick;
Un étudiant diplômé de 12e année qui prévoit fréquenter un établissement d'enseignement postsecondaire reconnu OU un étudiant qui fréquente actuellement un établissement d'enseignement postsecondaire canadien reconnu;
Formulaire de demande rempli ;
Au moins UNE lettre de référence.B:


BÉNÉFICIAIRES DES BOURSES D'ÉTUDES 2019
Jesse Williams
Alexandre Gauvin
BÉNÉFICIAIRES DES BOURSES D'ÉTUDES 2020 :
Danielle Richard
Matt Whipple
BÉNÉFICIAIRES DES BOURSES D'ÉTUDES 2021 :
Emily Dixon
Grace Davidson
BÉNÉFICIAIRES DES BOURSES D'ÉTUDES 2022 :
Les candidatures pour le Fonds de bourses d'études Janiva Willis doivent être soumises au plus tard le 11 octobre 2023 et envoyées par courrier électronique au bureau de SNB pour examen et sélection par le comité des prix, qui comprend : président de SNB, vice-président, directeur général, femme mineure, mineure Coordonnateur masculin et adulte.
Si vous n'êtes pas en mesure de soumettre votre candidature par courriel, veuillez imprimer le formulaire de demande, remplir les exigences et le poster au bureau de SNB :
À l'attention de : Comité des récompenses
Softball Nouveau-Brunswick Inc.
900, chemin Hanwell, bureau 31
Fredericton, N.-B. E3B 6A2