Middle School Program / École intermédiaire
---
Welcome to the middle school program information. If you are interested in taking part in the middle school program, please contact Angela Sanford at timbitsoftball@softballnb.ca.
Middle School softball is open to all male and female middle school teams throughout NB. The premise of the Middle School program is to introduce and enhance the fundamental softball skills of athletes in the Learn to Train, and Train to Train stages of athlete development. The Middle School program offers a fun and safe environment that allows athletes to compete with their friends against other middle schools throughout their area leading up to a provincial championship in June.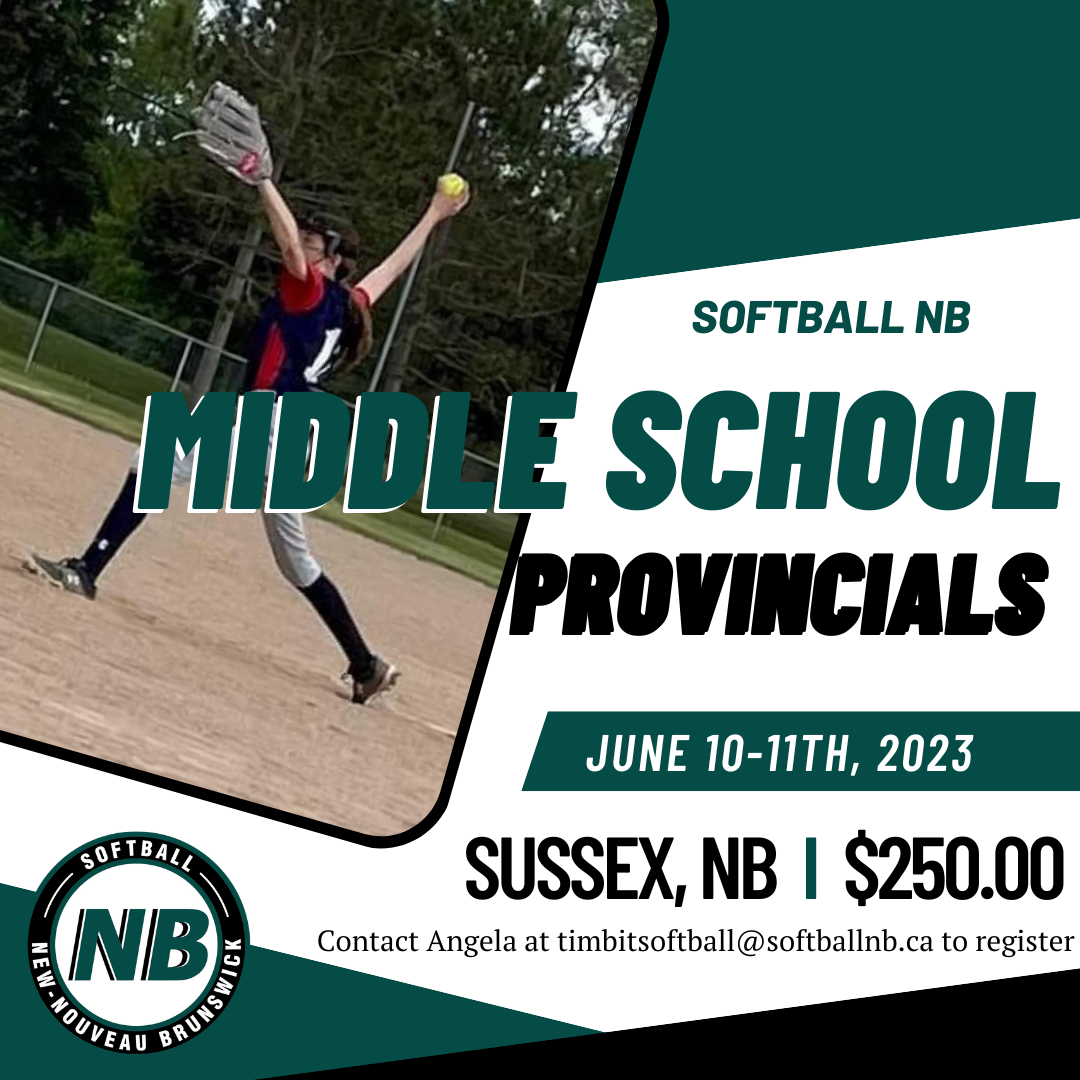 DATE
LOCATION
COST
CONTACT
RULES
SCHEDULE
June 10-11th, 2023
Sussex, NB
$250/team
Angela Sanford
timbitsoftball@softballnb.ca
Click Here
Click Here
---
Bienvenue dans les informations sur le programme du collège. Si vous êtes intéressé à participer au programme de niveau intermédiaire, veuillez contacter Angela Sanford à timbitsoftball@softballnb.ca.
Le softball des écoles intermédiaires est ouvert à toutes les équipes masculines et féminines des écoles intermédiaires du Nouveau-Brunswick. La prémisse du programme de l'école intermédiaire est d'introduire et d'améliorer les habiletés fondamentales de softball des athlètes dans les stades Apprendre à s'entraîner et S'entraîner à s'entraîner du développement de l'athlète. Le programme des écoles intermédiaires offre un environnement amusant et sécuritaire qui permet aux athlètes de concourir avec leurs amis contre d'autres écoles intermédiaires de leur région avant un championnat provincial en juin.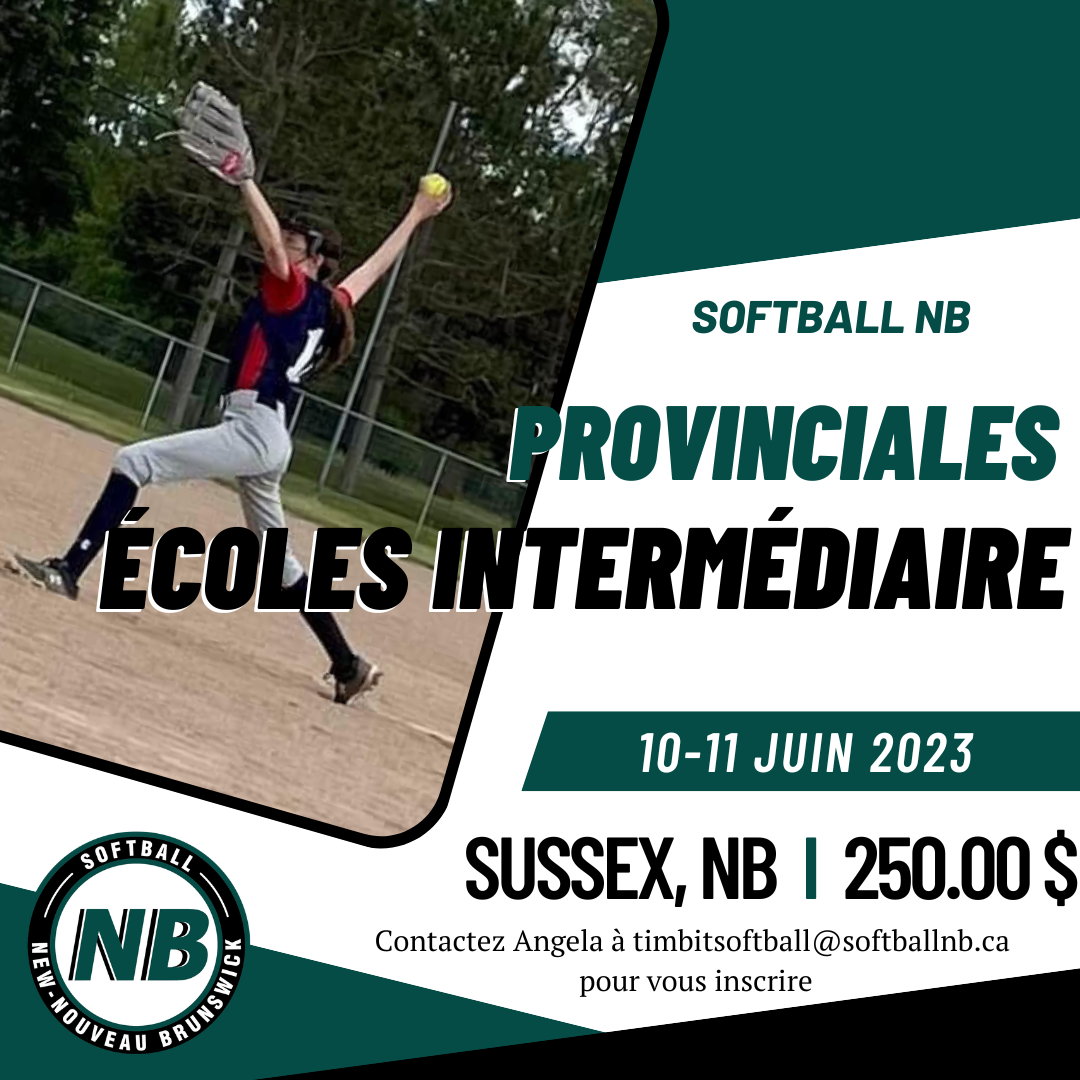 DATE
LOCATION/EMPLACEMENT
COST/COÛT
CONTACT
RÈGLES
HORAIRE
10-11 juin, 2023
Sussex, NB
$250.00
Angela Sanford
timbitsoftball@softballnb.ca
Cliquez Ici
Cliquez Ici
---