2023 Memorial Award Recipients Named - Les récipiendaires du prix commémoratif 2023 sont nommés
---
---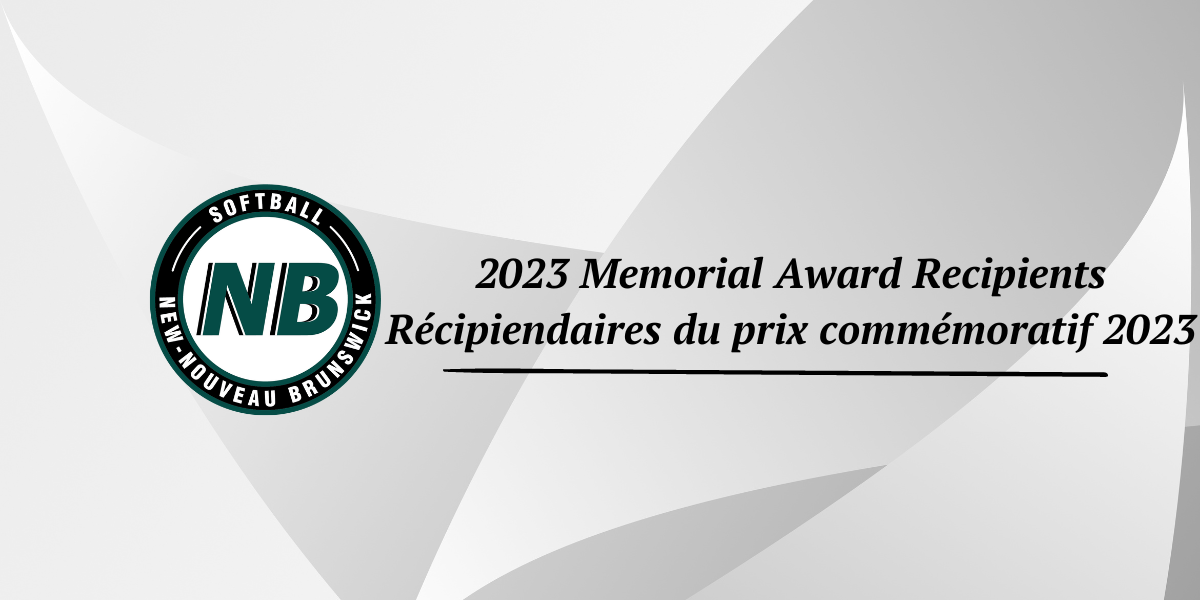 ---
Congratulations to our 2023 Memorial Award recipients!
Paul Dawson Volunteer of the Year - Brent Evans (Fredericton, NB)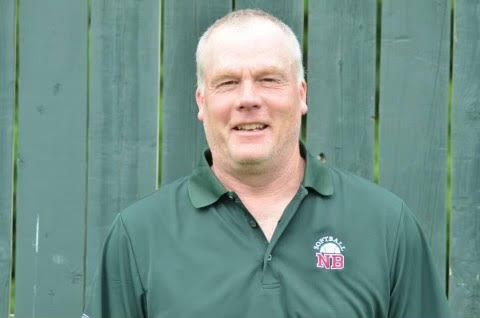 "For the past 16 years, Brent Evans has invested a considerable time
through his volunteering with the Fredericton Fastpitch Association and Softball New Brunswick. His involvement includes being part of the host committee of six Canadian Championships (2011,2012,2012,2014,2015,2022), approximately 16 Eastern Canadian Championships dating back to 2006, member of the Softball NB Hall of Fame Selection Committee (6 Years), and commissioner of the Greater Fredericton Men's Fastpitch League for 2 years). Brent also has a notable coaching career, most recently serving with the 2022 Canada Summer Games with the Team New Brunswick Men's program, and the 2022 New Brunswick U17 Boys Team that attended Canadian Championships in Saskatoon, Saskatchewan. Brent was the recipient of the 2022 Rose Hodgson Volunteer of the Year award administered by Softball Canada.
Separately, Brent is always the first one at the field and last to leave. From sun up to sun down (often 16-18-hour days during tournaments), as a facilities manager, Brent does not stop working. His expertise yields first class field conditions, and his attention to small details are often commended by many during and after events. As well, Brent always takes the opportunity to provide guidance and teach the younger generations how to replicate his work."
Henry Kelly Memorial Award - Troy Howe (Oromocto, NB)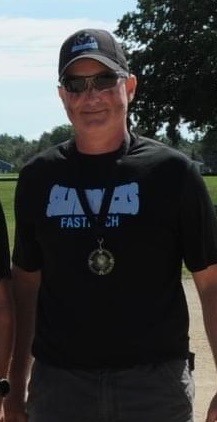 "Troy has been an integral part in the rebirth of the Oromocto Minor Softball Association. Most recently, he has coached with the Chargers and the Silverbacks programs. Last summer, he also took on the Head Coaching role of the OHS JV Girls Softball Team, yet again expanding the playing experience for so many young females. Troy exemplifies the characteristics of Mr. Kelly and by giving back to the sport he played for so many years, with a positive yet challenging attitude, he is a perfect fit for this award."
Both recipients will be honored at the upcoming Hall of Fame banquet on Saturday, April 22nd
Félicitations à nos récipiendaires du Prix commémoratif 2023 !
Paul Dawson Bénévole de l'année - Brent Evans (Fredericton, N.-B.)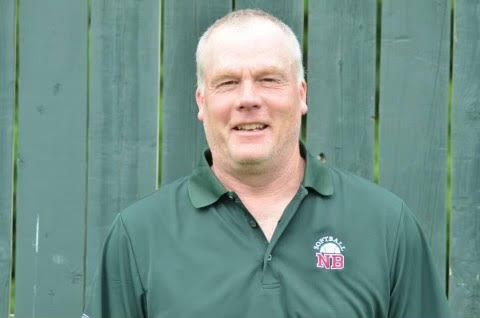 « Au cours des 16 dernières années, Brent Evans a investi un temps considérable
grâce à son bénévolat auprès de la Fredericton Fastpitch Association et de Softball Nouveau-Brunswick. Son implication comprend faire partie du comité organisateur de six championnats canadiens (2011,2012,2012,2014,2015,2022), environ 16 championnats de l'Est du Canada depuis 2006, membre du comité de sélection du Temple de la renommée de Softball NB (6 ans ), et commissaire de la Ligue de balle rapide masculine du Grand Fredericton pendant 2 ans). Brent a également une carrière d'entraîneur remarquable, ayant récemment participé aux Jeux d'été du Canada de 2022 avec le programme masculin d'Équipe Nouveau-Brunswick et à l'équipe masculine U17 du Nouveau-Brunswick de 2022 qui a participé aux Championnats canadiens à Saskatoon, en Saskatchewan. Brent a été le récipiendaire du prix Rose Hodgson du bénévole de l'année 2022 administré par Softball Canada.
Séparément, Brent est toujours le premier sur le terrain et le dernier à partir. Du lever au coucher du soleil (souvent des journées de 16 à 18 heures pendant les tournois), en tant que responsable des installations, Brent n'arrête pas de travailler. Son expertise produit des conditions de terrain de première classe, et son attention aux petits détails est souvent saluée par de nombreuses personnes pendant et après les événements. De plus, Brent saisit toujours l'occasion de fournir des conseils et d'enseigner aux jeunes générations comment reproduire son travail."
Prix Commémoratif Henry Kelly - Troy Howe (Oromocto, N.-B.)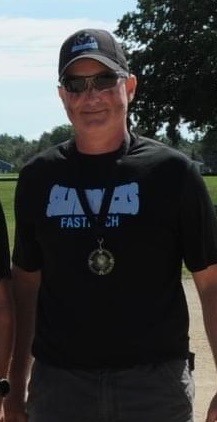 "Troy a fait partie intégrante de la renaissance de l'Association de softball mineur d'Oromocto. Plus récemment, il a été entraîneur avec les programmes des Chargers et des Silverbacks. L'été dernier, il a également assumé le rôle d'entraîneur-chef de l'équipe de softball féminin OHS JV, encore une fois élargissant l'expérience de jeu pour tant de jeunes femmes. Troy illustre les caractéristiques de M. Kelly et en redonnant au sport qu'il a pratiqué pendant tant d'années, avec une attitude positive mais stimulante, il est le candidat idéal pour ce prix. "
Les deux récipiendaires seront honorés lors du prochain banquet du Temple de la renommée le samedi 22 avril
Pour plus d'informations sur ces prix, consultez notre site Web à https://softballnb.ca/content/memorial-awards---rcompenses-commmoratives